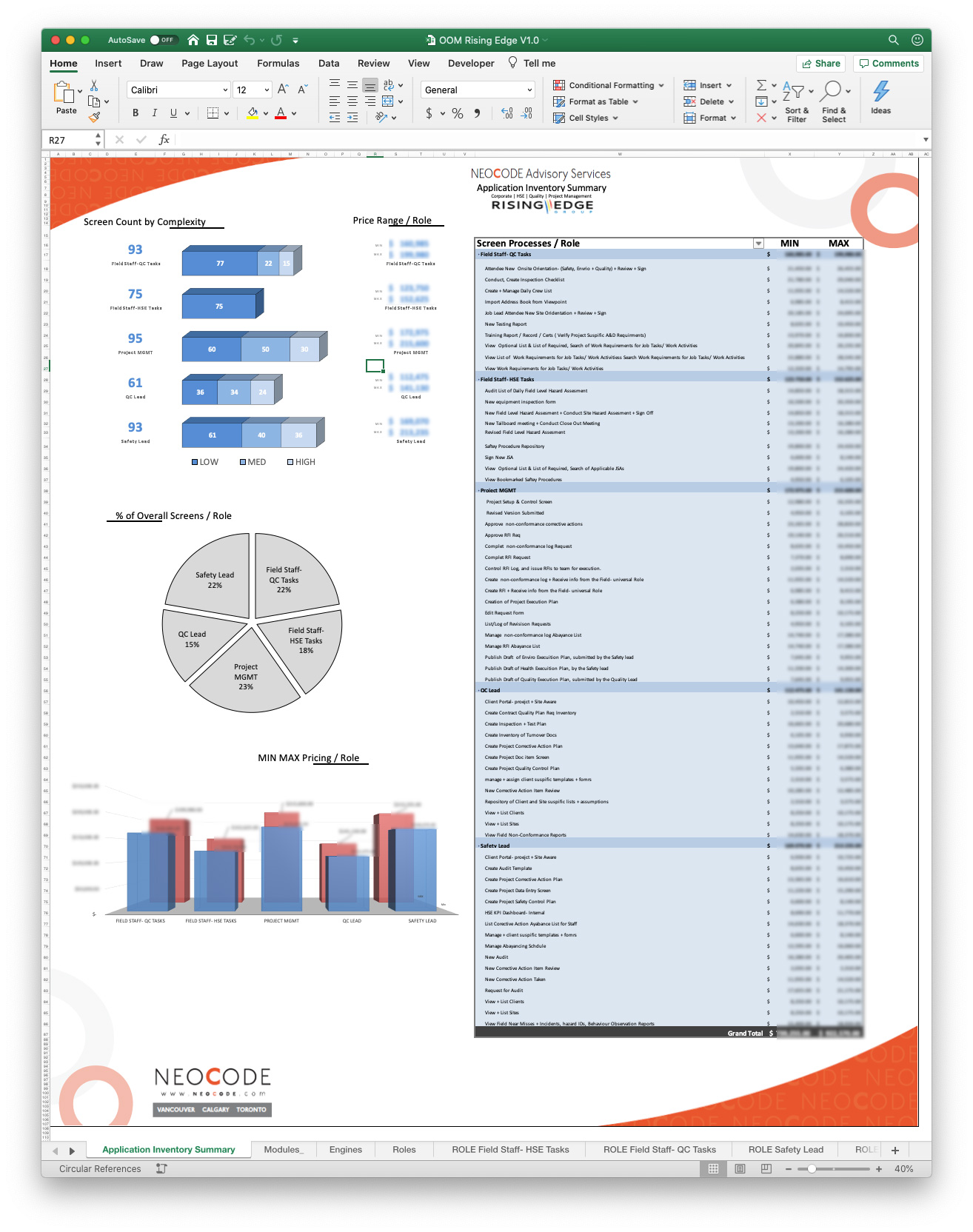 Are you having problems with Excel?
At Neo Code, we love Microsoft Excel and all its benefits. However, there are clear limitations and risks with certain functions, and we can help you overcome these problems.
Excel is a program that nearly everyone uses, from internal staff to current clients and future business prospects. In any organization, working effectively means finding solutions to make time consuming tasks more efficient, giving your team the opportunity to focus on big objectives.