Evolve Your Clinical Team
Holy Family Hospital needed a solution for communication, collaboration and reporting to improve the quality of care their team needed to deliver.
If you're a senior department manager trying to improve budget and drive improvements throughout your organization
It's crucial your solutions provider understand not just your clinical business but the healthcare environment. 'Tech talk' not your language? No problem. With our expertise on the clinical side of health care and the development side of tech we speak both languages fluently. Choose Neo Code and you're in the company of a trusted partner who can complete your project with an efficient, customized solution tailored to your clinic's specific needs.
We're proud to have worked with these customers.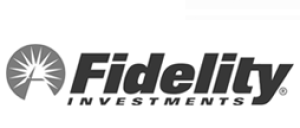 [slide-anything id="2229″]
CASE STUDY: PROVIDENCE HEALTH CARE
A Streamlined Application for Team Collaboration
The Client: Providence Health Care – Holy Family Hospital
As one of the largest referral centres for rehabilitation in British Columbia, Providence Health Care's Holy Family Hospital needed a system that allowed its team members to easily share information with one another and with patients. The need was for all team members to be aware of and follow treatment plans, document and track patient status, and work together to support patient progress.
The Challenge:
When the hospital updated its Microsoft Windows operating system, their MS Access database was no longer supported. Providence Health Care engaged Neo Code to implement a FileMaker solution, which, in addition to providing a robust database for patient information, allowed for:
Security – only authorized users could access the application
Auditing – changes could be tracked by date, time, user, and location
Volume – the unit has up to 45 users; 15 concurrent users
Data recovery – including backups for business continuity planning
Reporting – custom print-outs for patients and team members
The Process: As well as addressing the network requirements, Neo Code designed a user interface that made it easy for busy team members to enter data during and between rounds—and for them to see important new information, such as changes to patient condition.
The Results: Installed and in use since late 2015 the application has been quickly adopted and team feedback has been extremely positive. The new solution is a reliable way for Providence Health Care to manage crucial information, and support the complex needs of its health care teams and patients.
"Working with Neo Code has been an excellent experience. They make helpful suggestions regarding usability, are very responsive, and make sure that they do everything they can to develop an excellent product for the end user." – Sonia Harden
Neo Code will work with your healthcare team to determine your department or clinic's specific needs. We know requirements vary from clinic to clinic – there is no one-size fits all. However using streamlined tools such as our innovative SpeedStep program for accelerated development, work-process Workbooks and team-building Workshops your project can be delivered in record time.