Free up research data from your clinical practice with powerful dashboard and analytical tools – results at your fingertips.
Are you a clinical leader with a great idea?
Are you an innovative thought leader who knows that the right business solutions provider will not only bring that idea to life but will also provide the support you need so you can focus on the future.  Great ideas don't just happen – they need great leaders like you and great teams like NeoCode! Use our contact page and reach out to us today!
We're proud to have worked with these customers.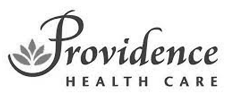 [slide-anything id='2196′]
Assettagz is an organization that provides solutions that combine state-of-the-art asset identification (RFID Tags, Barcodes and GPS), windows-based mobile computing and web technologies. The focus is on the identification, status, maintenance, inspection history and location of a variety of assets, including: stock, tools, plant, fleet, mechanical and non-mechanical machinery and equipment, property, facilities and people.
Assetagz required assistance with an aging and no longer supported application for RFID inventory management – written for Windows CE. They needed their application to be rewritten to support modern devices.
Neo Code rewrote the application to support Android. Adobe's Cordova project was selected as a platform because it can support Android and iOS platforms – plus other devices.
Neo Code was able to deliver an application that runs on Android tablets and iOS devices.
Neo Code will work with your healthcare team to determine your department or clinic's specific needs. We know requirements vary from clinic to clinic – there is no one-size fits all. However using streamlined tools such as our innovative SpeedStep program for accelerated development, work-process Workbooks and team-building Workshops your project can be delivered in record time.ll.