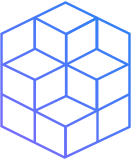 FileMaker Developer Experts
Custom Business Software
Applications For Health Care
PHSA healthcare teams in BC can now use FileMaker applications. Find out more.
FileMaker Consulting & Hosting
Our FileMaker developers in Vancouver, Calgary and Toronto make on-demand access to your data with custom information management solutions a reality
Our Certified FileMaker developer offers classes for students in Vancouver, Calgary and Toronto.
Take advantage of a reliable, high performance infrastructure that adapts to your business goals.
FileMaker Consultants: Your Workplace Innovation Platform
Our Filemaker Consultants
Part art, part science – our FileMaker Developer Experts will help you translates your business goals and your business analysis into an application that exceed all of your expectations.
Neo code has multiple tailored innovative solutions for your business

Our team of certified FileMaker professional consultants will make sure to equip your company with a custom made workflow system for all your business needs which will greatly help you organize your projects, people and assets.
We have a wide range of solutions including and not limited to clinics, medical research, patient database management.
Our solutions include:
a) apps & web services integration,
b) a full knowledge base with support & training and
c) maintenance & administration enabling you to have the latest technology in Mobile and Cloud.
Furthermore, we will enable you to create custom apps for your business such as Invoicing, Inventory tracking and supply management and use them in a multi-platform environment.