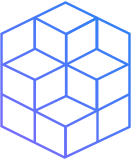 FileMaker Experts
Custom Business Software
Applications For Health Care
PHSA healthcare teams in BC can now use FileMaker applications. Find out more.
FileMaker Consulting & Hosting
Our FileMaker developers in Vancouver, Calgary and Toronto make on-demand access to your data with custom information management solutions a reality
Our Certified FileMaker developer offers classes for students in Vancouver, Calgary and Toronto.
Take advantage of a reliable, high performance infrastructure that adapts to your business goals.
Part art, part science – our FileMaker Experts will help you translates your business goals and your business analysis into an application that exceed all of your expectations.